Train with Raspberry Pi anywhere in the world
We recently created two free online CPD training courses that are available toanyone, anywhere in the world. The courses will run alongside our current livetraining offerings, Picademy and Skycademy, and are facilitated by FutureLearn, aleading platform for online educational training.
Our courses begin on 20 February 2017, but you can sign up for both of them rightnow. To anticipate some of the questions you might have about them, we've puttogether this handy set of FAQs.
If you want to sign up, go to the Raspberry Pi Foundation's page on FutureLearn.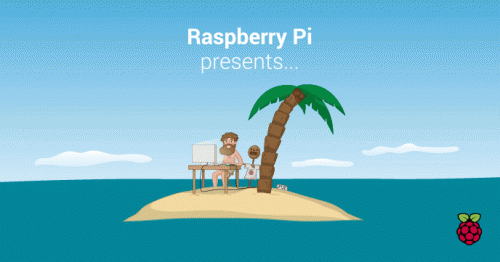 Who can I speak to about online training?
Send us an email at onlinelearning@raspberrypi.org and one of the teacher trainingteam at Raspberry Pi will get back to you.
What can I expect from the two courses that start in February 2017?
Teaching Physical Computing with Raspberry Pi and Python: this four-week coursewill introduce you to physical computing, showing you how easy it is to create asystem that responds to and controls the physical world, using computerprograms running on the Raspberry Pi. You'll apply your knowledge to a series ofchallenges, including controlling an LED with Python, using a button press tocontrol a circuit, and making a game with buttons and LEDs. If you're a teacher,you'll also have the chance to develop ideas for using the Raspberry Pi and Pythonin your classroom, and to connect with a network of other educators.
Teaching Programming in Primary Schools: this four-week course will provide acomprehensive introduction to programming, and is designed for primary or K-5teachers who are not subject specialists. Over four weeks, we'll introduce you tokey programming concepts. You'll have the chance to apply your understanding ofthem through projects, both unplugged and on a computer, using Scratch as theprogramming language. Discover common mistakes and pitfalls, and developstrategies to fix them.
How long will the courses take?
Both courses are four weeks long. Each week has around two hours of content forlearners to work through. It's absolutely fine to take more time to reflect and learnat your own pace, though.
Do the courses cost anything?
No, the courses are completely free. If you want a printed certificate to prove thatyou have completed the course, this is available through FutureLearn for a smallfee.
Do I need to be an educator to sign up?
Everyone is welcome to sign up for the courses, though they will be of particularrelevance to educators.
Teaching Programming in Primary Schools is designed for non-subject-specialistprimary or K-5 teachers. You don't need any prior experience of programming totake part.
Teaching Physical Computing with Raspberry Pi and Python is designed for anyoneinterested in physical computing. It will be of particular use to non-subject-specialist teachers, computing teachers, and design and technology teachers whoare interested in using the Raspberry Pi and Python in their classroom.
I don't know anything about digital making. Can I still sign up?
Yes! You don't need any prior experience of programming or physical computing totake part.
Do I need any specific kit to take part?
To take part in Teaching Programming in Primary Schools, you'll need a computerand access to Scratch.
To take part in Teaching Physical Computing with Raspberry Pi and Python, you'llneed:
a Raspberry Pi (any of the models from the B+ through to Pi 3 will be fine)
a micro SD card (8GB minimum) with our Raspbian operating systeminstalled
a monitor and HDMI cable (or VGA adaptor)
a USB keyboard and mouse
a 400-point breadboard
three LEDs
a button
a buzzer
some 47Ω resistors
jumper cables
You can purchase the last six items on the above list as a bundle in the CamJamEdukit 1.
What if I have questions about using a Raspberry Pi?
You can find answers to questions about getting started with Raspberry Pi on ourhelp page.
Where do I find resources to use the Raspberry Pi in the classroom?
We provide a wide selection of free resources for teaching, learning, and making onour Resources pages.
How do I apply for Picademy, the Foundation's face-to-face trainingprogramme?
Picademy is a two-day course that allows educators to experience what they canachieve with a little help and lots of imagination. Through a series of workshops,we introduce a range of engaging ways to deliver computing in classrooms all overthe world. Highlights include using physical computing to control electroniccomponents like LEDs and buttons, coding music with Sonic Pi, and terraformingthe world of Minecraft. On the second day, attendees have the opportunity to applywhat they learned on the first day by developing their own project ideas, learningfrom each other and our experts.
You can find out more about our Picademy courses in this post.
We hope this has answered any questions you have, but remember you can alwayscontact us at onlinelearning@raspberrypi.org. So, what are you waiting for? Sign upnow, and get ready to get learning!