Mozilla Firefox 64.0 Released – Here's What's New
Mozilla has released Firefox 64 and it comes with new features such as the Contextual Feature Recommender, multi-tab selections, an improved Task Manager, and native Windows 10 sharing support.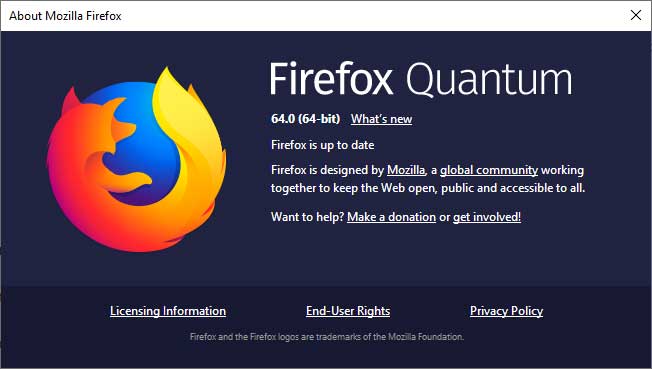 This release also officially distrusts all Symantec TLS certificates. This was originally slated for Firefox 63, but as too many users had not switched to a new certificate provider, Mozilla delayed it to Firefox 64.
Contextual Feature Recommender (CFR)
Contextual Feature Recommender is a new feature that will display recommended extensions that correspond to a particular site you are visiting. For example, if you are visiting Facebook it will recommend a Facebook extension.
Currently, Mozilla is recommending three extensions, which are Facebook Container, Enhancer for YouTube and To Google Translate.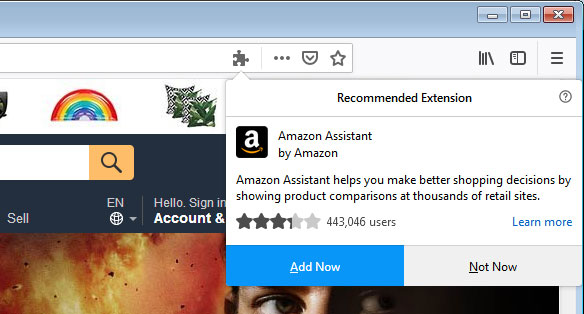 As some may not want this feature, you can disable it by going into the Firefox Options, scrolling down to the Browsing category, and unchecking the checkbox labeled "Recommend extensions as you browse".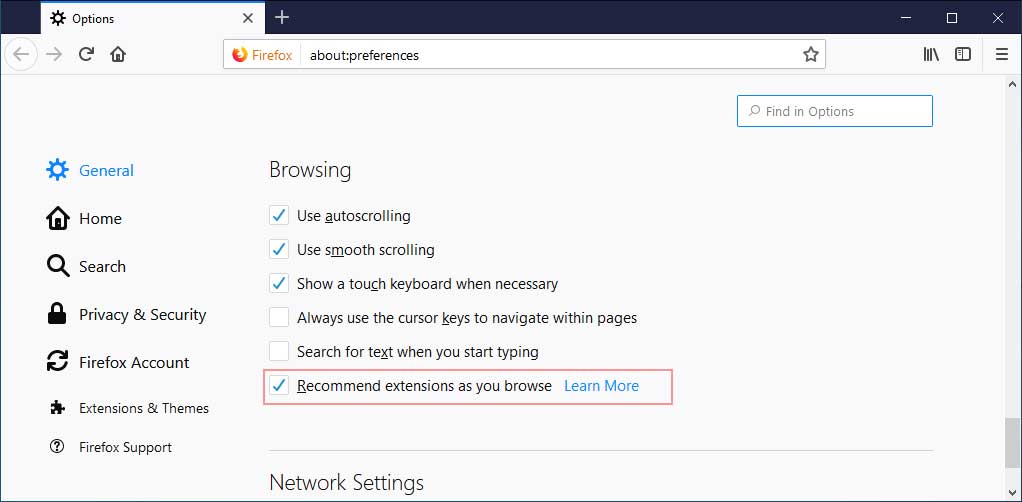 Multi-Tab Selection
You can now select multiple tabs by pressing shift or ctrl+click. Once you have selected multiple tabs, you can then bookmark them all at once, move them as a group, or pin them all.
Native Windows 10 Share Support
Firefox 64 has added native Windows 10 sharing support so that you can share a web page using a variety of applications that you have installed in Windows 10.
"Similar to how mobile browsers are able to utilize the sharing controls of the mobile operating system, Windows 10 exposes its data transfer controls so that applications can share information with other installed programs," as explained in our previous coverage of this feature.
To access this feature, users can click on the … menu in the address bar and then click on the Share button. This will open up the native Windows 10 sharing dialog as shown below.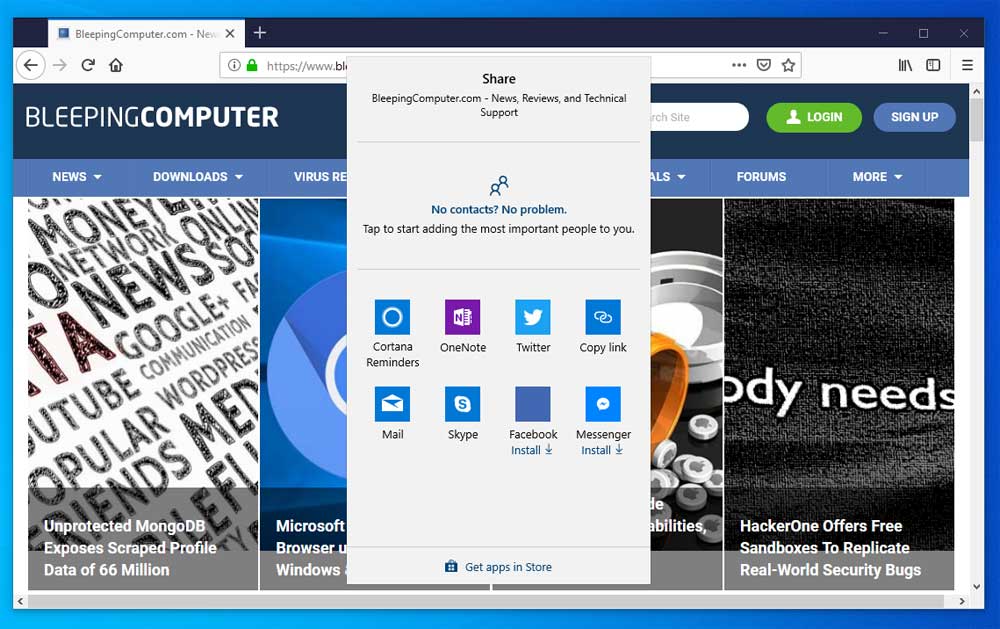 Live bookmarks and RSS Feed subscriptions removed
Mozilla has removed support for Atom and RSS feed subscriptions, including Live Bookmarks in this release. For those who wish to subscribe to RSS feeds, you will need to install an addon that supports this feature.
As you can see in the image below, the Live Bookmarks subscribe feature has been removed in Firefox 64. More information on why this feature has been removed can be found here.

Task Manager now shows you energy usage per tab
The Firefox Task Manager has been improved to show you how much energy a particular tab, addon, or other task is using. This is especially handy for spotting pages that are using in-browser mining.
For example, in the image below you can see that the Coinhive tab, which is performing in-browser mining, has a High energy impact.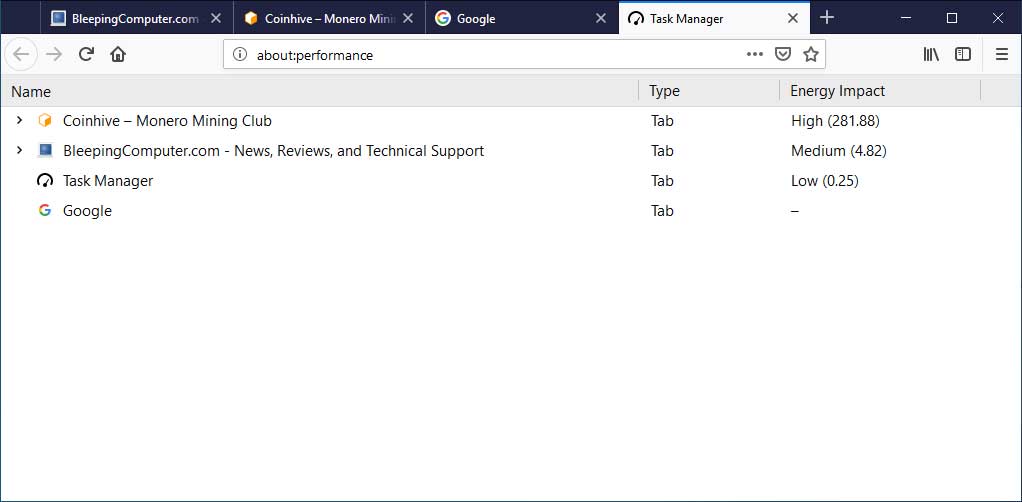 Remove Extension context menu option
You can now right-click on the icon for an installed extension and select "Remove Extension" to remove the extension.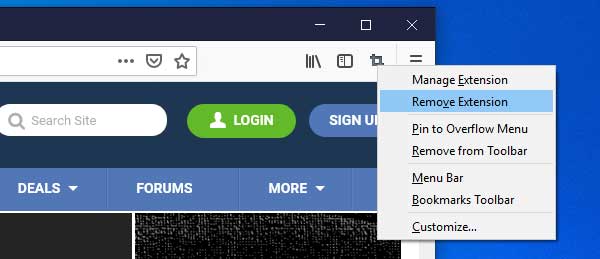 The full release notes for Firefox 64 can be found here.