Who wouldn't want a robot kitten? Exactly — we knew you'd understand! And so does the Petoi team, hence their new crowdfunding campaign for Petoi Nybble.
Petoi mark 2
Earlier this year, we shared the robotic cat project Petoi by Rongzhong Li. You all loved it as much as we did, and eagerly requested more information on making one.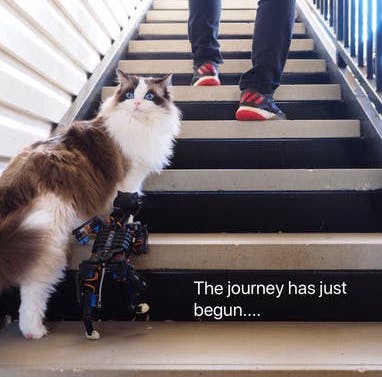 Rongzhong's goal always was for Petoi to be open-source, so that it can be a teaching aid as much as it is a pet. And with his team's crowdfunding campaign, he has made building your own robot cat even easier.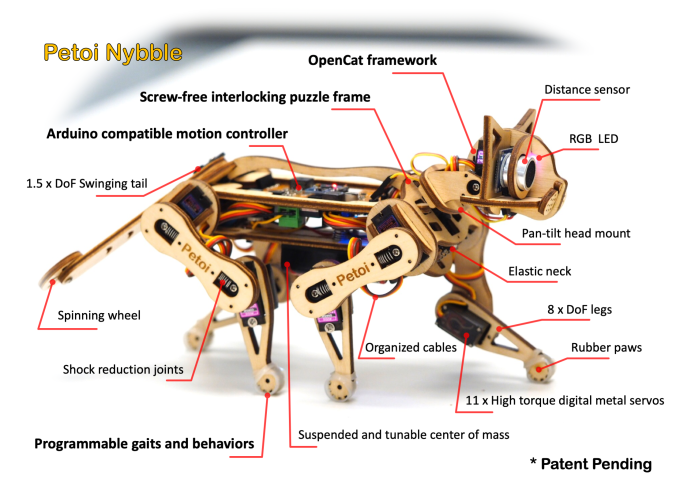 Laser kitty
In the new Nybble version of Petoi, the team replaced 3D-printed parts with laser-cut wood, and cut down the parts list to be more manageable: a Raspberry Pi 3B+, a Sparkfun Arduino Pro Mini, and the Nybble kit, available in the Nybble IndieGoGo campaign.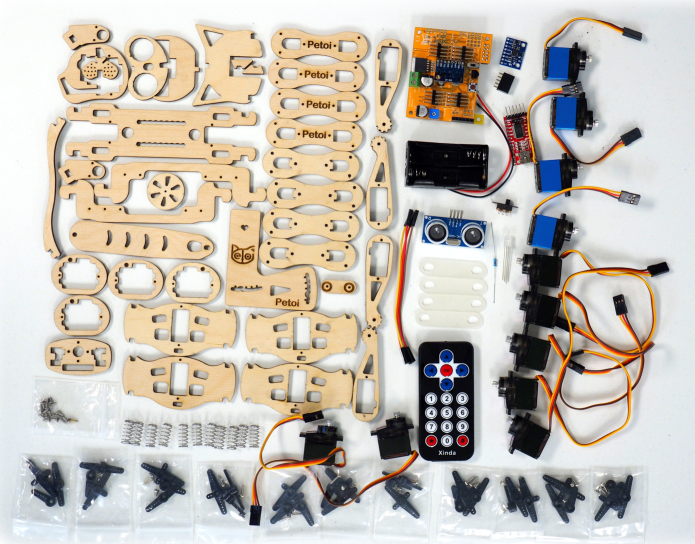 But Nybble is more than just wooden parts and servo motors! The robotic cat's artificial intelligence lets users teach it as well as control it,  so every kitty will be unique.
Nybble's motion is driven by an Arduino-compatible micro-controller. It stores instinctive "muscle memory" to move around. An optional AI chip, such as a Raspberry Pi, can be mounted on top of Nybble's back, to help Nybble with perception and decision. You can program in your favorite language, and direct Nybble to walk around simply by sending short commands, such as "walk" or "turn left"!
The NyBoard
For this version, the Petoi team has created he NyBoard, an all-in-one controller board for the Raspberry Pi. It's available to back for $45 if you don't want to pledge $200 for the entire cat kit.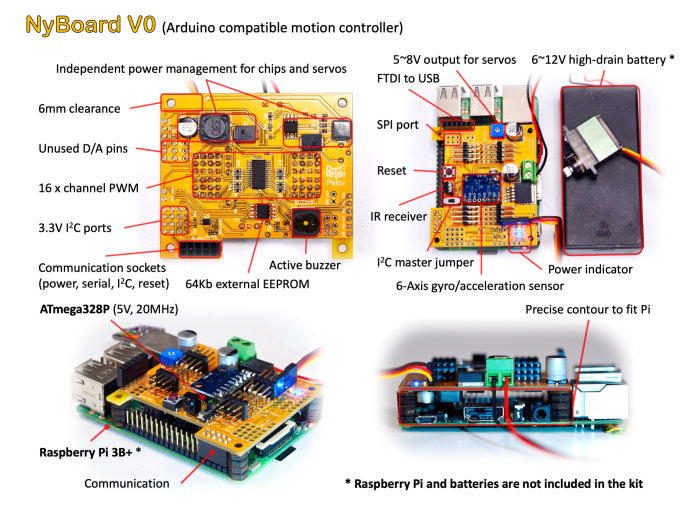 Learn more
If you'd like to learn more about Nybble, visit its IndieGoGo campaign page, find more technical details on its Hackster.io project page, or check out the OpenCat GitHub repo.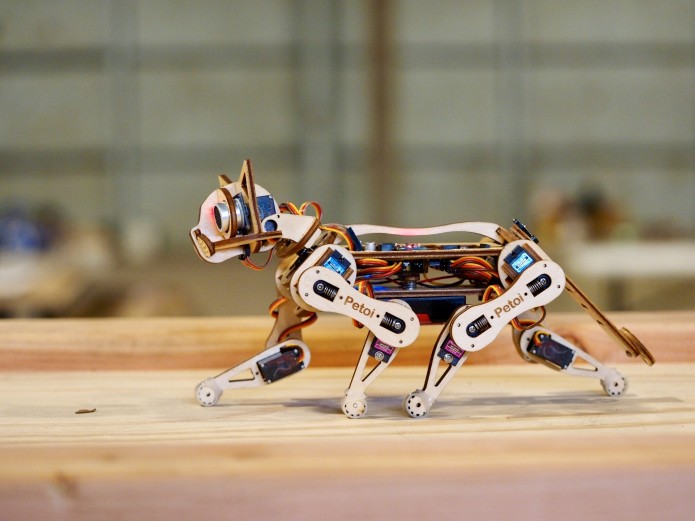 And if you've built your own robotic pet, such as a K-9–inspired dog, or Raspberry Pi–connected android sheep, let us know!