Tesla says world's largest battery installation is halfway done
But Tesla and South Australia are starting the countdown now.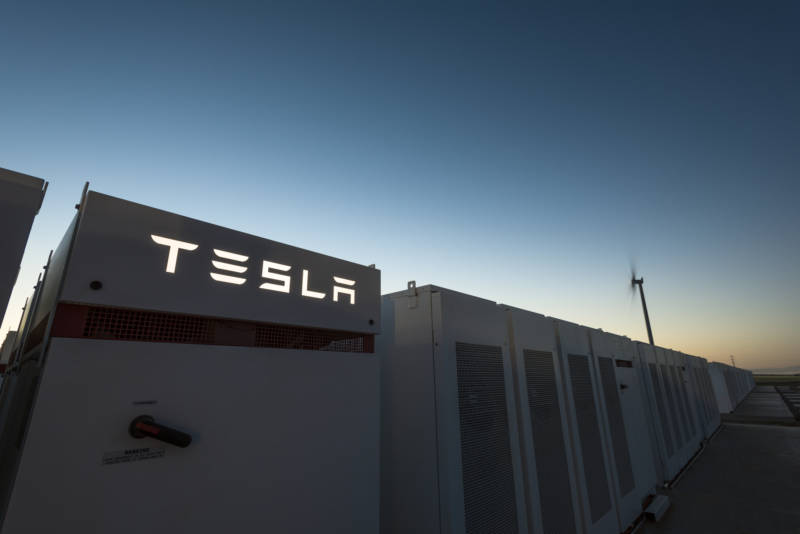 At a Jamestown, South Australia event on Friday, Tesla CEO Elon Musk announced that the company was halfway done installing a 100MW/129MWh utility-grade battery bank near the site of the 100MW Hornsdale Wind Farm.
The battery bank will be the largest grid-tied system in the world when it's complete. (Currently, the largest grid-tied system is a 30MW/120MWh facility built by AES Energy Storage in Southern California.) The project grew out of a Twitter betbetween Australian software billionaire Mike Cannon-Brookes and Telsa and SpaceX CEO Elon Musk. In response to Cannon-Brookes' incredulity about the speed that Tesla was claiming it could install grid-tied batteries, Musk promised to deliver a system to South Australia, a state that's suffered debilitating blackouts in recent summers, "in 100 days or its free."
But "100 days or it's free" didn't include time negotiating contracts, and after the bet Tesla went though a competitive bidding process with the state of South Australia for access to an A$150 million ($115 million) renewable energy fund to cover the cost of the batteries. Earlier this year, Musk gave estimates on Twitter that suggested a 129MWh system would cost $32.35 million before taxes and labor. Tesla won the bidding round and partnered with French company Neoen, the owner of the Hornsdale Wind Farm in the mid-north region of South Australia. Musk later commented that if Tesla missed its 100-day deadline, the company could stand to lose "$50 million or more."
This Friday, Tesla announced the start of its 100-days countdown, initiated after the Australian Energy Market Operator (AEMO) approved the project.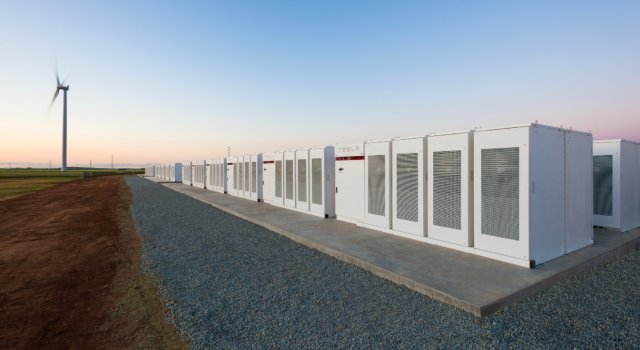 But Tesla has apparently given itself wide berth to make that 100-day deadline, as the company has already been working on getting the Hornsdale installation up and running. According to the Australian Broadcasting Corporation (ABC) Musk said on Friday night that Tesla was already about halfway done with building the battery bank and installing the batteries. The batteries are being made at the Tesla/Panasonic Gigafactory in Sparks, Nevada.
ABC also noted that South Australian Premier Jay Weatherill was in attendance at Tesla's Friday night party, where he told the crowd, "There were lots of people that were making jokes about South Australia and making fun of our leadership in renewable energy. Well today they're laughing out of the other side of their face."
Musk told the crowd, "To have that [construction] done in two months … you can't remodel your kitchen in that period of time."
The Tesla CEO also seemed to make an opening bid for more Tesla projects in Australia. According to ABC, the CEO told the Friday night crowd that "Australia could be powered by 1,890 square kilometers of solar panels—roughly a tenth the area of Sydney backed up by seven square kilometesr of batteries." Tesla's recent purchase of solar panel manufacturer SolarCity could put the company in a position to offer solar fields, as well.