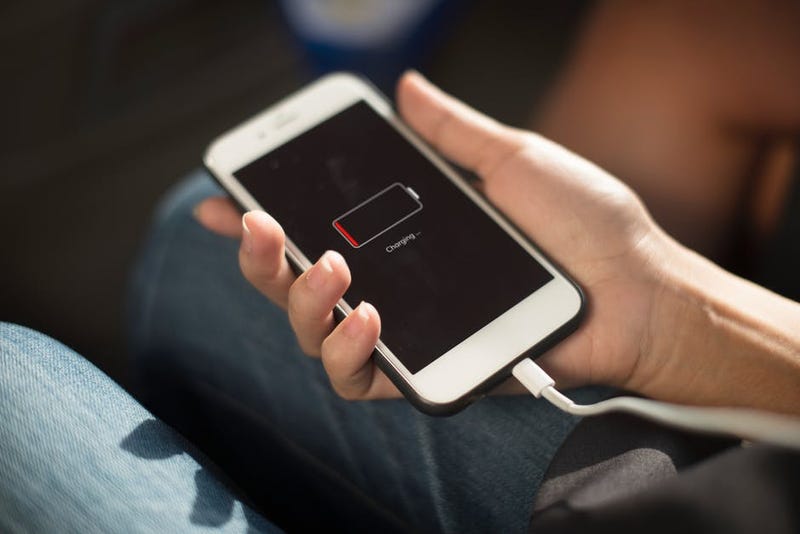 iPhone batteries are one of those things that no matter how long they last, it isn't going to be long enough. There's even an entire industry built on selling backup batteries for our smartphones and tablets to keep them going once the battery runs out.
While you can't really prevent the fact that your phone will eventually run out of juice, if you know you're going to be out and about with it for a while away from a power source (or that always applies to you), then there are a few settings you can change on your phone that will ensure you're up and running as long as possible.
If you recently updated to iOS 11 and have been experiencing a huge drain on your phone or tablet's battery life, here are a few things you can do to combat the problem:
See What's Draining Your Battery
As the poet G.I Joe once said: "Knowing is half the battle." One of your best tools against a low battery is your iPhone's battery menu. To get there, go to the Settings menu of your phone (that gear icon) and then select Battery from the list. There you'll be able to see what apps have used battery power in the past 24 hours as well as those that have used your battery in the past week.
Apps are organized with the biggest offenders up top. The idea here is that if you see something is using a ton of battery power, you can opt to limit your use of it time when you want to conserve power or you might want to turn off a feature like location sharing for that app so it's not doing so much damage.
Adjust Your Screen Settings
I can pretty much guarantee that one of the biggest drains on your battery is the display. The display on the iPhone and iPad is beautiful and bright, and it takes a ton of battery power to make all that brightness.
If you want to control things on the fly, you can go into the Control Center and adjust the brightness of your screen's display.
In general, it's a good idea to turn on Auto-Brightness on your phone. That feature will have your phone automatically adjust to the lighting around it. So, when you're sitting in bed at night, you aren't losing a ton of battery to power a bright screen you'd rather be dinner anyway.
To get to that menu, go to the Settings menu, followed by General, then Accessibility, then Display Accommodations. This menu also has the Invert Colors option which I think is a great feature to turn on and leave on (the new Smart Invert Colors option in particular), with that, most of the white on your phone will be replaced with black, dramatically reducing the amount of juice you need to display things.
It can also be a good idea to adjust how fast your phone locks. Since that display uses up so much power, you don't want to be draining your battery just because you forgot to lock the phone.
To adjust that go to Settings, then Display & Brightness, followed by Auto-Lock. From there, I'd recommend going ahead and setting your phone up to lock after 30 seconds. 30 seconds is a surprisingly long amount of time to have not touched your phone, so you probably want it locked anyway, and it can make a huge difference is how much battery power you use throughout the day.
Low Power Mode
From here, the easy man's solution is to power on Low Power Mode. That will automatically set the Auto-Lock to 30 seconds as well reduce or disable a number of other features including background app refresh, automatic downloads, Hey Siri, and some visual effects.
Your phone will automatically suggest that you use this mode when your battery drops below 20%. You can decide to make that move sooner by going into Settings and then Battery. You can also ask Siri to turn on Low Power Mode for you.
While low power mode is a good catch-all, you may just want to disable some of that stuff individually:
Hey Siri

I don't know a single person that actually says "Hey Siri" to interact with Siri. If that's not a thing you plan on doing, you can turn that feature off by going to Settings, then Siri & Search, then toggle off Listen for 'Hey Siri' You'll still be able to use Siri, you just won't be able to activate her by just saying hello. Consequently, your phone won't be listening to you constantly, which is a thing I personally don't want, even if it wasn't a huge battery suck.
Email Fetch

You can power off email fetch individually by going to Settings then Accounts & passwords, then Fetch New Data. When you do that, your phone won't always be looking for new email, instead, it will only search for new messages when you open the app.
Background Apps

You can do that same thing for apps. Go to Settings, then general, then Background App Refresh to limit which apps are able to refresh themselves in the background on your phone. You can toggle the feature off entirely, so nothing refreshes, or customize what you'll allow on an app-by-app basis.
Location

It takes a good amount of battery power for your phone to track your location. Go to Settings, then Privacy, then Location Services to toggle off the feature entirely, or to limit which individual apps can have access to your location information. You probably want to leave this one on (location tracking is actually super useful for everything from maps to Yelp), but you may want to limit apps to only being able to track your location while you have them open rather than all the time.